marketing:The Vegas
---
The Bristol, The Daytona, The Vegas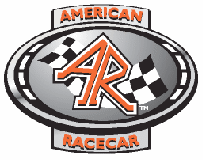 The Vegas
Rental car sponsorship
The Vegas is an awesome marketing tool for any corporation. Whether your company is launching a new product, or just wants the world to see your message, the Vegas is your ticket. ARC is launching a new Las Vegas, NV location and will have "street legal" race cars for daily rentals. Your company can be the main sponsor on the car as literally hundreds of thousands will see the message each year! Included in the package is:
Custom racecar. ARC will provide a custom designed "street legal" race car that looks like those on the track, but can be driven right down the road with your future customers! Your car will have your logos, colors, and message for all to see. ARC will locate the car in Las Vegas, and the car will be either rented to tourists, and when not rented will be prominently displayed around town.
Trade show or vacation? How great would it be to drive your own sponsored car? If your company is in town for a trade show, we can provide the car for company use while in Las Vegas. How cool is that? Fly in to Vegas, hop in your own logoed car, and have at it for the week. When you are all done, we will clean it up and get it rented out again. This would be an awesome opportunity to provide a lifelong memory for contest winners at you company!
Media. Since the cars will be prominently displayed all year long, there will be literally tens of thousands of tourists snapping pictures and shooting videos of your company advertising! Since Las Vegas is the favorite U.S. playground of the world, your message will have wide distribution quickly when Vegas visitors head back home to tell others "you won't believe what I saw".