marketing:The Daytona
---
The Bristol, The Daytona, The Vegas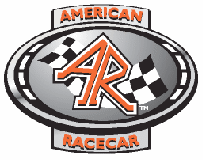 The Daytona
Race season marketing campaign
The Daytona is the king of marketing campaigns for any corporation. American Racecar will follow the schedule of the NASCAR Cup series for the 2012 season. As the race series moves around the county, ARC will follow right along making appearances at each stop. If advertising impact is the goal, this is the ticket! As we start at the February Daytona race and end at the Homestead, FL November race, hundreds of thousands will get the message. The following is included in the package:
Custom racecar. ARC will provide a custom designed "street legal" race car that looks like those on the track, but can be driven right down the road with your future customers! Your car will have your logos, colors, and message for all to see. When we arrive at the destination city for the race week, we will drive the car on the road and make appearances for media events and special promotions. The main focus will be on your business contacts in each City, but along the way everyone else will get your corporate message.

Custom truck and trailer. ARC will have your company logos displayed on the truck and trailer that will transport your race car. No matter what time of day or night, anyone that sees the ARC transporter will get your message.

Driver. One of our ARC drivers will take care of your tour car and reputation. Of course we get bombarded with questions regarding the car, and people literally can't help but stop and stare. Our drivers will be willing to take photos and be an excellent representative for your brand.

Media. ARC can work with your media department in providing pictures, coordinating appearances, and generally keeping in contact with the P.R. department at your headquarters.